Health
What are the Different Levels of Care in Senior Living Communities?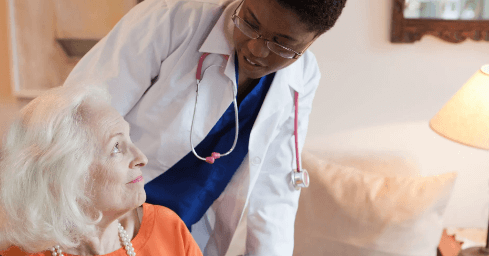 If a senior living community is large enough and properly staffed to provide all levels of senior care, then they may not separate the different levels of senior care in practice. Instead, they would simply increase or decrease the level of care and assistance needed to meet a resident's requirements and preferences as needed.
Nevertheless, you will find that even the most well-equipped senior living communities have the levels of care separated and explained on their websites and in brochures. This is meant to help seniors or their legal guardians/family members understand how the different levels of care differ from each other, as well as how they often intermingle sometimes. If you are looking to find the right place for yourself, or for a family member, here's what you need to know about the different levels of senior care.
Independent Living
Independent living is meant for comparatively younger and fitter seniors who do not yet need active assistance and guidance to lead their daily lives. Most seniors who live in independent sections of a senior living community come there of their own accord. The level of care offered here is ideal for elders who are not as much in need of assistance, as they are in need of company. If they do need more assistance to live a better life later, it should also be much easier to make a seamless transition from independent living to assisted living.
Assisted Living
Assisted living is what people generally imagine a senior living community to be like. As the name suggests, it's a senior living arrangement where daily living assistance is provided to help elders live a safer, happier, and stress-free lifestyle. For example, this Chicago assisted living facility focuses on adjusting their care level in line with the needs of each specific resident, providing them with only as much assistance they need to live a healthier and more fulfilling life at that time. Naturally, this allows for a much wider range of variance in senior care and that's also why assisted living facilities generally have higher senior populations.
Memory Care
Memory care is one of the most advanced levels of senior care that is offered at any senior care community. It would not be an apt description to completely separate memory care from assisted living because every senior in need of memory care will inevitably require daily living assistance as well.
Memory care is an additional level of care and close monitoring that's added on top of regular living assistance. It's a specialized program meant to help seniors with Alzheimer's, vascular dementia, stroke-related brain damage, and various other degenerative brain conditions. Although memory care is not a cure, it has been found to be effective in delaying the degeneration process, improving quality of life, and securing safety and wellbeing.
There is also a financial aspect associated with the level of care needed and provided. As is to be expected, higher levels of care, assistance, and monitoring will increase their overall living expenses at the senior community.